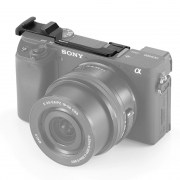 SmallRig Cold Shoe Relocation Plate for Sony A6100/A6300/A6400 2317
SmallRig Cold Shoe Relocation Plate for Sony A6100/A6300/A6400 BUC2317 อแดปเตอร์สำหรับย้ายฮอทชูกล้อง Sony A6100/A6300/A6400 มาไว้ด้านขวา สำหรับติดไมโครโฟนโดยไม่บังจอกล้องเมื่อพลิกจอขึ้นมาด้านบน เพิ่มความแข็งแรงด้วยน๊อตยึดเข้ากับรูร้อยสายคล้องคอ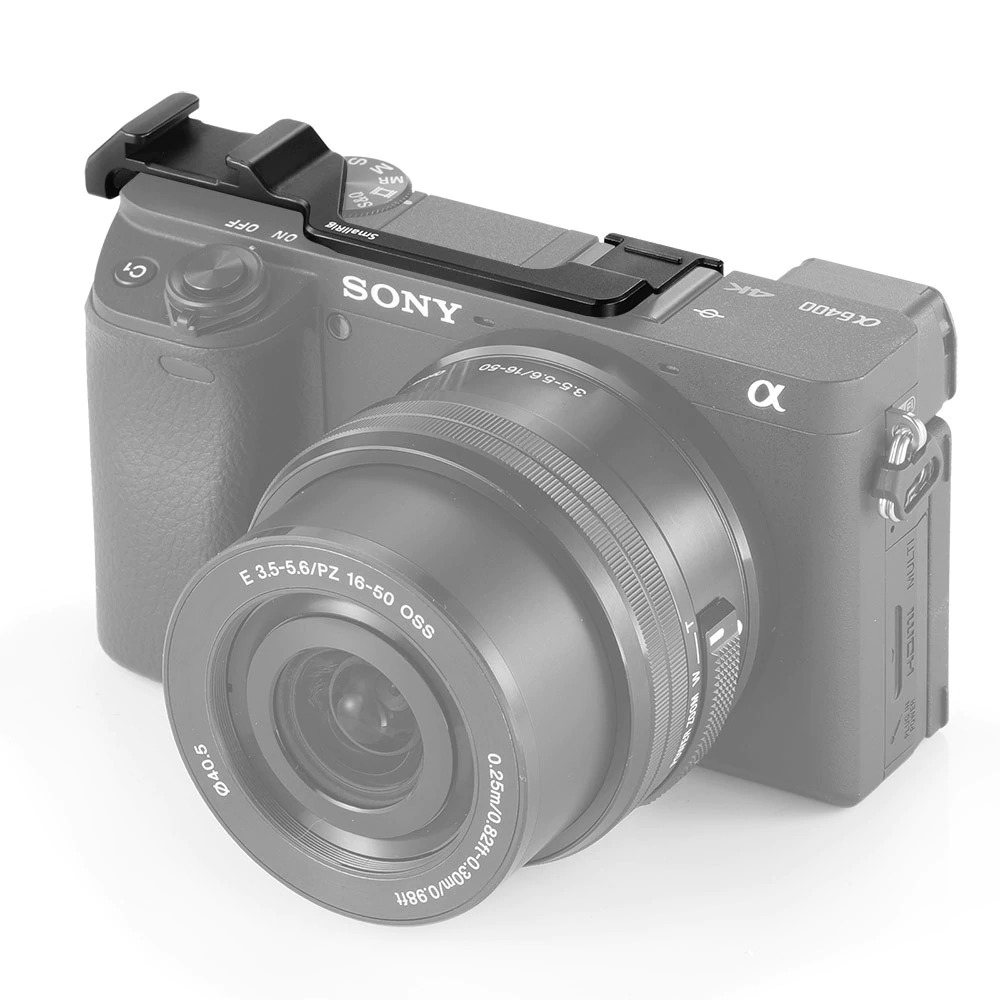 Key Features:
1. For Sony A6100/A6300/A6400.
2. Relocate the Camera's Shoe Mount to the Right Side
3. Locks to Camera's Shoe Mount & M2.5 Screw
4. Rubber Pad to Protect Camera
5. Shoulder Strap Slot
SmallRig Cold Shoe Relocation Plate for Sony A6100/A6300/A6400 BUC2317 is designed to relocate the camera hot shoe to the right side for microphone with no obstruct the tilt screen on Sony A6400. It locks firmly to the camera's hot shoe and features secures to the strap hole via a m2.5 screw to prevent twisting. The lightweight adapter features rubber pad to prevent scratching the camera. Besides, it maintains the flashlight of camera access and comes with a strap hole for shoulder strap. It fits the camera perfectly so that you can put it on the camera all the time.
Designer: Yetta White
Compatibility:
Sony A6100
Sony A6300
Sony A6400
Package Includes:
1 x Cold Shoe Relocation Plate
1 x Hex Spanner
2 x M2.5 Screws
Product Dimensions: 94x27x20mm
Package Dimensions: 110x130x40mm
Net Weight: 12g
Package Weight: 22g
Material(s): Aluminum Alloy